Belgium - England 2-0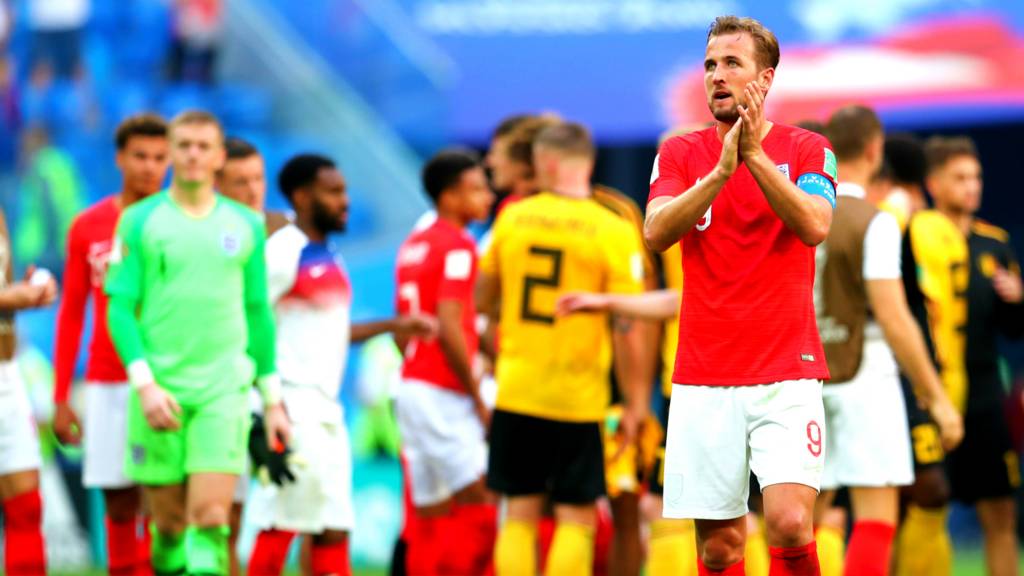 See you in 4 years?
Third place play-off is a much more appropriate name for such a game rather than the pompous 'small final' or 'little final' as it'd be called in Romanian. Both teams might've had a shot at the final, but the anti-climatic atmosphere surrounding the game bears nothing of the anticipation of one. It's no more than a consolation prize, and a very unwanted one most of the time.
That being said, however, it is disrespectful to approach it with no desire to win. Yes, protect yourself and yes, keep it a clean game, but as I said - funnily enough - before the first Belgium - England encounter of this tournament, if you're not going to want to win you might as well not show up.
Though in all honesty what England has done can hardly be called showing up. They were present on the pitch, not so much in the game. Not that Belgium played all that well, but they looked head and shoulder above the English. They deserved to win the game, but that means nothing. All in all, it had the look of a Premier League game in May, when the table has already been decided.
There were moments of good football in it, specially from the Belgians, but in a skills showcase kind of way rather than a battle for a result.
By losing 2-0 one could think that England has actually gotten worse throughout the tournament, as it's a step down from the 1-0 loss in the group stage, that one almost just as irrelevant.
Not much point in being too harsh with either of the teams though: they both punched above their weight, they were not the first two options for semi-finalists and will go home with a sense of achievement that will eventually shine through the disappointment of not being in the final. One might actually wonder about the purpose of this third place play-off, other than the obvious commercial one.
Not FIFA though. For FIFA the commercial purpose of an extra game is reason enough, though it might be a while until we see one that's actually interesting. Belgium goes home with a bronze medal, England returns home with the same disappointment felt after the Italy 1990 World Cup, but with the hope that this generation can repeat the performance that Gazza & co. could only achieve at the zenith of their careers.
And or the rest of us, the real final of this, after all, truly great World Cup, is starting in some half hour. I have no leanings, but I'm tempted by France. They are more deserving winners for a reason that's often overlooked in football allegiances: they played better.
Withdrawal starts tomorrow.