Belgium - Tunisia 5-2 (Hazard pen '6 '51, Lukaku '16 '45, Batshuayi '90 - Bronn '18, Khazri '90+3)
South Korea - Mexico 1-2 (Son '90 - Vela pen '26, Hernandez '66)
Germany - Sweden 2-1 (Reus '48, Kroos '90 - Toivonen '32)
Look, we need to talk about these penalties.
I've said before
, there will still be errors as long as the human factor is involved and I don't really envision a game without a central referee, so I don't think there'll ever be a way that the game is completely error-free. But the truth of the matter is there seem to be LESS errors with VAR than without. This is a common and baffling oversight whenever it comes to computer and automation in any area: computers don't have to be perfect and can't be perfect; they just need to be better than humans at the particular job they're meant for, and more often than not they are. Yet we do insist to holding technology responsible for these absurdly high standards while we go on with our deeply flawed processes; this is not reason, it's just resistance to change.
I think VAR is good and it has been beneficial for this tournament; I think it will be used more and more and it will become the norm in the not too far future, but I also think it will change the game in ways we can't yet know. The first effect of VAR - penalties. There's a lot more of them around than have ever been in a World Cup. Good or bad? Well, if it's an infraction the appropriate penalty should be handed out. BUT! While running a red light is an offence, there's a difference between running a red light on an empty street at 2am and racing past a red light through a crowded junction at rush hour. Same goes for penalties and I know this might sound absurd now, but hear me out here: how about we change the rules so we have different value penalties? Like, penalties that are worth half a goal or something?
Because, come on! There's a difference between when a striker is clear on goal and is tackled and brought down from behind and when a defender can't pull his hand back on time. I believe both penalties yesterday are debatable: the foul on Hazard was clearly outside the box. I'm surprised the ref didn't want to use VAR for it and was so categorical about the penalty - I didn't think it was. Which is a shame, because Belgium would've won anyway, but with that penalty after 5 minutes their job was made too easy and while we still got to see a very entertaining football game, the scoreline might be a little unfair to Tunisia. The Mexican penalty was an obvious one, but still harsh on the poor South Korean defender, whose intention about touching the ball with his hand is debatable at most. I think no penalty for Sweden against Germany and I also think no penalty for Neymar when he fell in the box against Costa Rica. Same reason: there's enough contact to stop the attacker getting to the ball, but not enough contact to take him down. A player is allowed to use his body to obstruct an opponent from getting to the ball.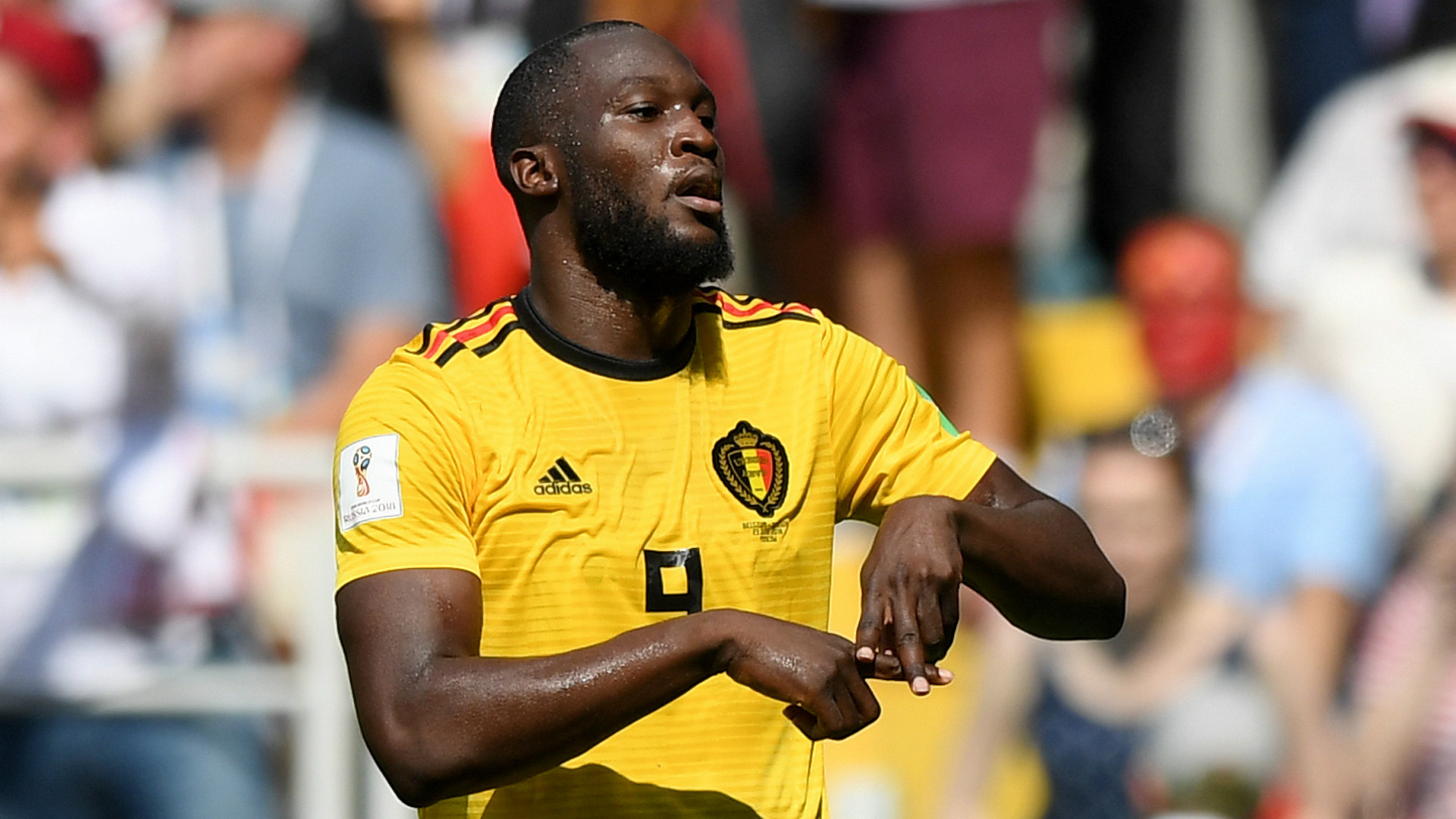 'It really is 24 inches long'
I'm very glad
Lukaku scored another brace
, putting him level with Ronaldo on 4 for the tournament now. This spells trouble for Iran, because the only team talk Fernando Santos needs now is to go to Ronaldo and whisper in his ear: '
Lukaku has as many goals as you do
'. Very entertaining game, the Belgium one, albeit a bit harsh on the poor Tunisians. Always caught on the wrong foot in defence and thoroughly incapable of containing the Belgian threat. It was, however, funny to see Batshuayi struggle to score so much, and that chot over the bar from 6 yards will be replayed in bloopers compilations many years on now. Great to see Tunisia scored twice too, giving the game some semblance of competition, and also great to see Fellaini on the pitch for a bit. And superb scenes after the game with Lukaku consoling the poor Khazri. There's grace in winning, grace in losing, and class to have them on display.
South Korea was never going to trouble Mexico, but they gave it a go. As I said above, unlucky with the penalty, but it would have gone in sooner or later anyway. I think Chicharito got it wrong for his goal though: perfect opportunity for a one touch shot, risky to do the dribbling. He was lucky it worked out on this occasion, but it gave the defender an extra chance. The Koreans gave it their all but couldn't get near Mexico, which has been so far one of the best teams in the tournament. Moon tried a cheeky back-heel, which takes guts when you're on the brink of elimination from the World Cup, and Son missed a good chance before finally scoring to save face for his team. But that was it. Enjoy the game against Germany, try not to be completely humiliated, then go home.
The top billing in the group was worthy of the headline.
Not sure what's happening to the Germans, but they're not feeling well
. Sweden was poor in the first game and was nothing to write home about yesterday. Yet they troubled Loew and his boys beyond what was normal, scoring first, dominating the first half and having a claim to a penalty that, as mentioned earlier, I don't think it was. It took half time and the introduction of Mario Gomez to change anything. Granted, Gomez changed the dynamics of the game and made the equalizing goal within 3 minutes. From here on, Sweden knew what to expect, even if they didn't want to admit it. Credit to them, they held on up until almost the very end, and a draw would have put Germany in a spot of bother.
But look at Toni Kroos' strike again
: he saw the angle, he knew he needed and extra yard or so, he put the ball exactly where he wanted it then... that was not a shot, that was an execution. Great players show themselves in moments like this, but even so, to be so calm and so self-assured with so much hanging in the balance - it's almost otherworldly. That's why I wouldn't even think Kroos' goal have a shot for the goal of the tournament - the man did it with such cool composed calm that he looked like he was in training. That goal can only be appreciated when put in context.
Now, much as I feel sorry for Larsson and Zlatan, I'm glad Germany, and not Sweden, will qualify from the group. The Swedes are simply undeserving. They will not beat Mexico, and Germany sure as hell will not lose to South Korea. But as it stands we're looking at a Brazil - Germany game in the last 16, and that's going to be really interesting.