Italia - Wales 1-0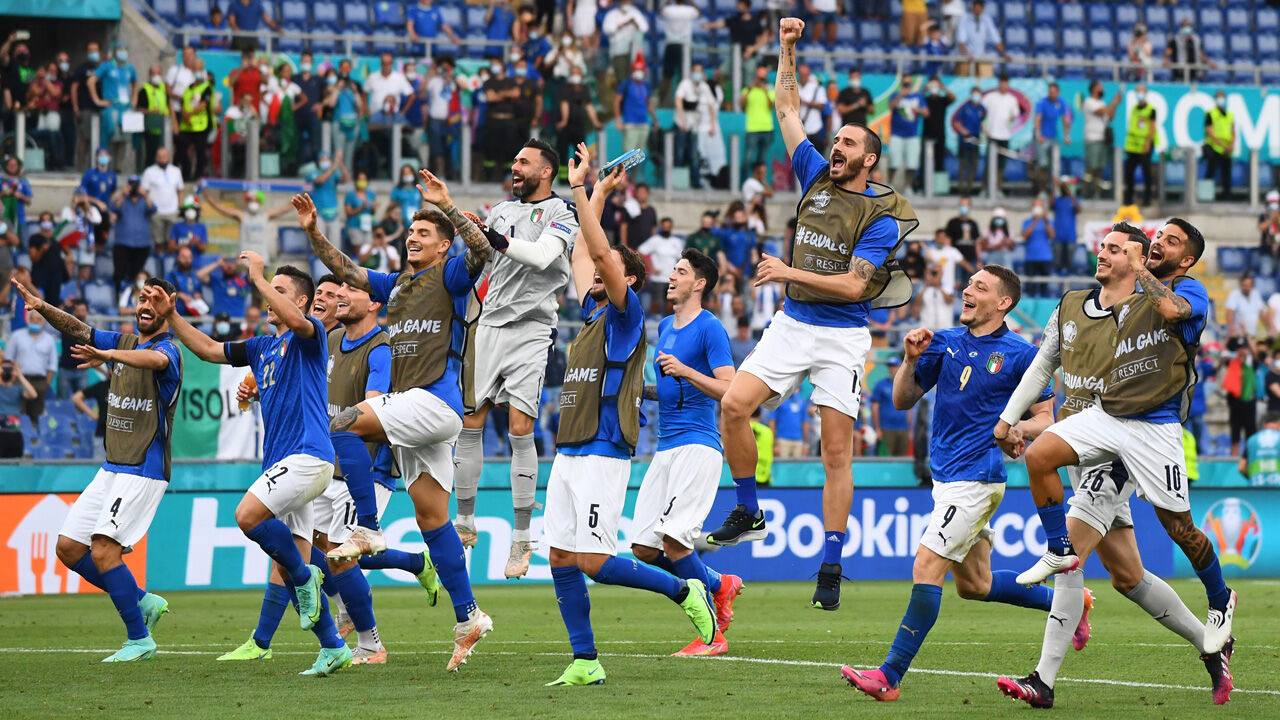 Trophy not pictured (yet)
What's scary about this Italian team is how they can play without their first team players, without any stars basically, in a game without real stakes, and still be in full control against a smaller team, ok, but by no means a bad one. The more I watch them the more I wonder how can they be beaten. France has the star power, Germany has the history, but the way Italy controls the game is something else. Dribble in our own box? Sure thing! We can pass it around, too! We're in the lead in injury time? Nvm, we're still gonna crowd their box and attack with seven people.
I mean... we might be witnessing the affirmation of a great team. And I hate to admit it, but credit must go to Mancini. Who was absolutely taking the piss when subbing the keeper for no reason whatsoever.
Wales, credit to them, they're having a great tournament, and are generally going through a golden period for such a small nation. I don't know much about the Jimmy Murphy team of the 50s and how they compare, but this Welsh team does better in international football than the one that I have actually seen, of the early 90s. That team featured Ian Rush, Mark Hughes, Gary Speed and a young Ryan Giggs, among others.
They played great today and even troubled Italy on a few occasions. They could've never won this game, but the red card for Ampadu was harsh and it ruined the last 20 minutes of the game. Hard enough to play against Italy 11 v 11, 10 v 11 all you can hope for is not to concede more. And they didn't, which means they qualify from the second spot, waiting for one of Finland, Denmark, or Russia in the last 16. Any of them would be beatable.
Aaron Ramsey needs to learn how not to bugger clear-cut opportunities, but other than that, the Welsh are alright.
Switzerland - Turkey 3-1
I was so not tempted to watch the full game on catch-up despite its four goals, as the idea of suffering through Turkey's pitiful excuse for football was not appealing. The internet has been pinging the idea of Soyuncu to United today. Please, God, no!
And the Swiss didn't impress, either. They needed to batter Turkey today to recover the goal difference of the 0-3 loss against Italy, but clearly, they're not cut for battering teams, even as bad as Turkey. They'll probably go through, but only to lose in the knock-out round.
Turkey managed to score one, and although I was glad at the time because it helped Wales, they did not deserve a goal in this tournament. 0 points is a more accurate reflection of their input for this Euros.
And yeah, these were the only games played today, as it was correctly pointed out to me on Facebook. There will be four tomorrow, with the resolutions for groups B and C. I want Russia to finish last and probably Austria to not qualify. Their display against the Netherlands has been pitiful.